Here are a few guidelines while building a basement for your home.
1
Consult an engineer for designing the staircase.
2
After the foundation work is complete, place the shuttering according to the design.
3
Place steel bars on its surface in a lattice-like structure
4
Begin
concrete
work, and let the concrete set.
plants, cooking and bathrooms
5
Make sure every steps of the same height.
6
Ensure proper curing and finishing of the
staircase is done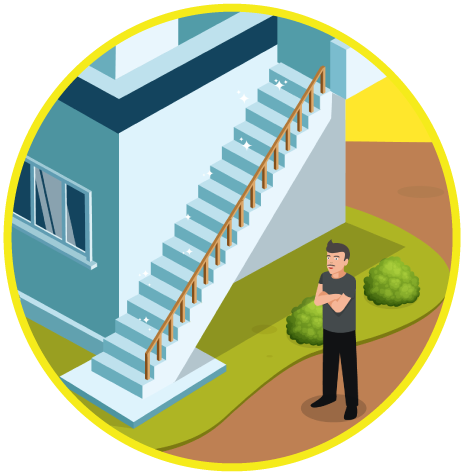 With these simple steps, you're ready to build a concrete staircase for
your home.