In hot and dry regions :
- Sunlight heats up the house. Therefore, painting the roof, and plastering with heat-reflective paint can help you lower heat absorption
- The main door should face the north-south direction. To avoid excess sunlight, avoid building doors and windows facing west
- Hollow concrete blocks provide better insulation, which helps regulate the temperature inside the home
- Remember to plan the ventilation and cross ventilation systems carefully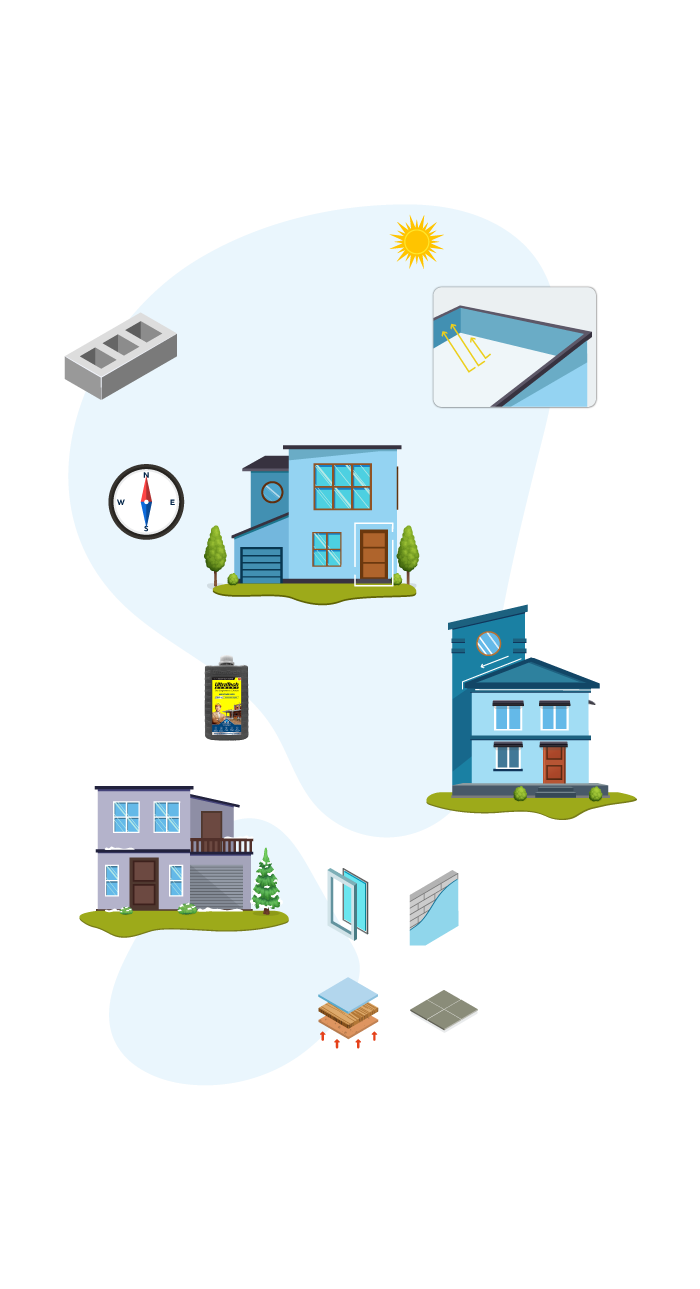 In high rainfall regions :
- Build lintel beams over doors and windows
- Design a sloping roof so that water washes away easily
- Remember to waterproof your home's structure
In cold regions :
- Build the doors and windows in the north and west to let warm sunlight into your home
- Use good insulating material while constructing windows, doors and flooring
These were a few tips on building a home in different climatic conditions.